Traffic lights on Motoways?
Traffic lights are to be installed on one of the busiest motorway junctions to beat congestion.
The scheme will see lights installed near the junction of the M6 and M62 in Warrington, Cheshire, as part of a £7 million project.
Currently lights are used to control traffic joining motorways from slip roads, but the Highways England plans will see them placed on the link road from the M6 onto the eastbound M62.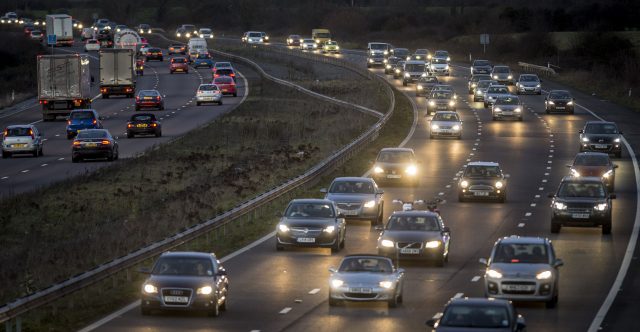 Highways England said electronic information signs and variable mandatory speed limits on the M62 will be used alongside the traffic lights to "provide smoother traffic flows".
Andy Withington, Highways England's programme delivery manager for the north west, said: "This is an opportunity to combine existing technology and traffic management systems in a novel way to see whether we can give drivers using the frequently congested eastbound M62 lower journey times during peak hours and smoother, more reliable journeys.
"Once the system is fully up and running we'll be monitoring its use over a period of up to a year. If it is successful - and we believe it will be - it could well be used on other motorway to motorway link roads across the country."